John and Amy, Owners of Escape Code, LIVE at 2pm Today! Q&A About Branson
At 2pm Central, John and Amy will be TOURING BRANSON LIVE! Join Them!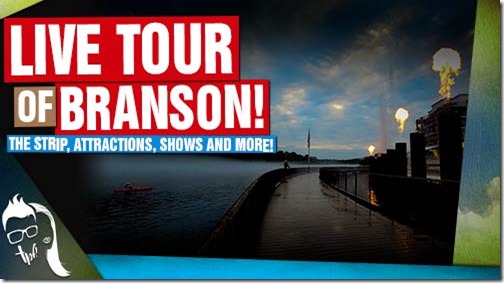 If you want to check out Branson in the off-season or if you have questions about Escape Code, Sagas Mysteries, The Axe Game or ANYTHING ELSE about the Branson area, jump on at 2pm TODAY!
GO HERE: https://youtu.be/VE3JcFfRq7c and you'll see the LIVE STREAM at 2pm.
They will be touring Branson including the Strip, downtown, and more. Check out the shows, attractions, shopping and other FUN points of interest in beautiful Branson, Missouri!
SAGAS MYSTERIES
ALSO, have you booked the BRAND NEW SAGAS MYSTERIES: THE ZEROS?
It's unlike anything you've ever done! This is great for groups up to 16!
Check it out and BOOK EARLY at www.sagas.tv!