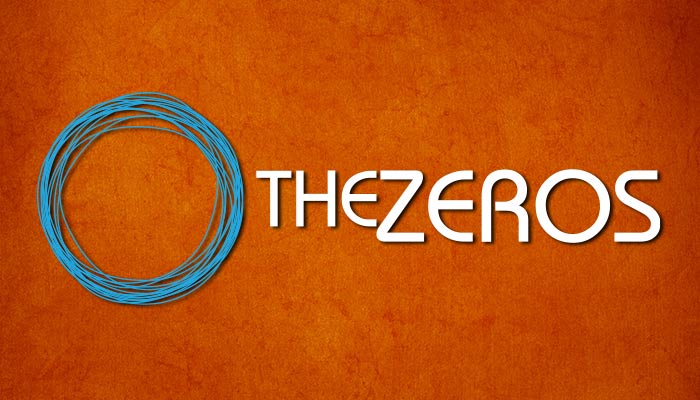 THE ZEROS
A 3000 square foot abandoned shopping center awaits. In the not-too-distant future, you find yourselves in an apocalyptic scene, part of the Zeros, resisting a suddenly emerging one-world government. You are sent to investigate an abandoned shopping center, the last known control center of Zeros District 2.
You make a terrible discovery: all your District 2 comrades have succumbed to a lethal contaminate. Worse yet, you have been exposed and have only 90 minutes until you face the same fate. Watch the videos and follow the clues left behind by a fellow Zero to determine the antidote before your time (and your life) expires!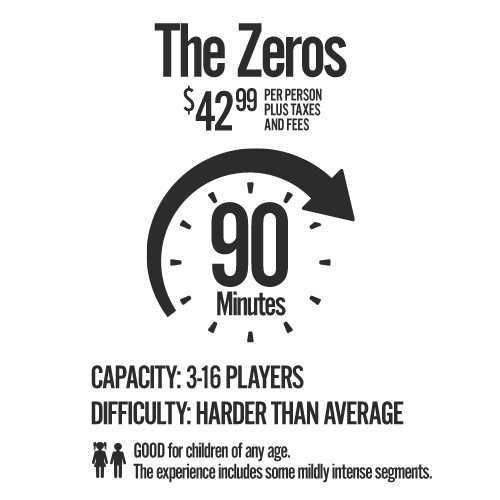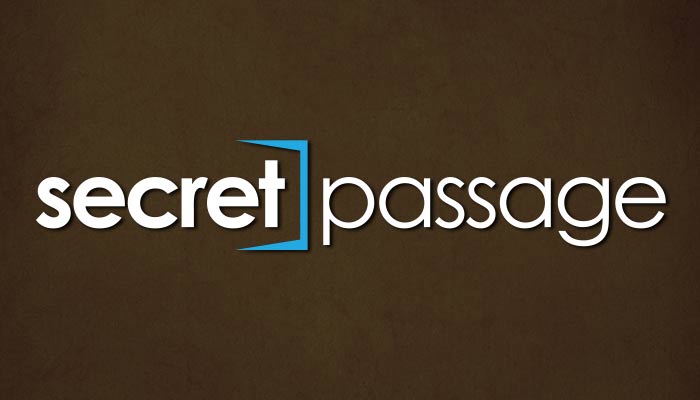 SECRET PASSAGE
Explore 2500 square feet and eight thrilling rooms in a mysterious, vacated hotel. Mystery novelist Joanna Styles has hired you to investigate the strange happenings at Hotel Burton, where she has retreated to write her latest book. Hallway security cameras show that no one, including staff, has entered her room. However, someone is recreating the scenes and puzzles from her unpublished detective story, bringing them to life in the mysterious hotel. Worse yet, her coveted literary award is missing. Enter a real-life thriller to determine the culprit, explain the peculiar events and find the author's stolen memento.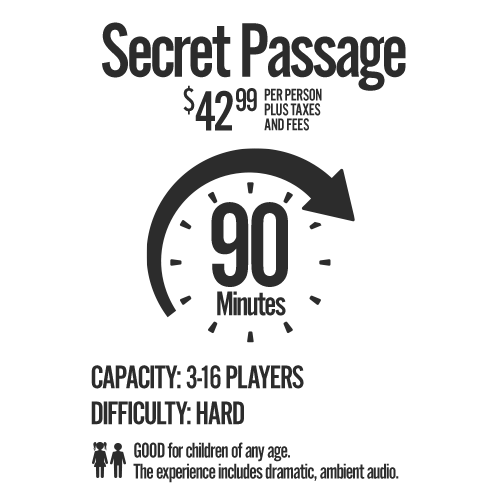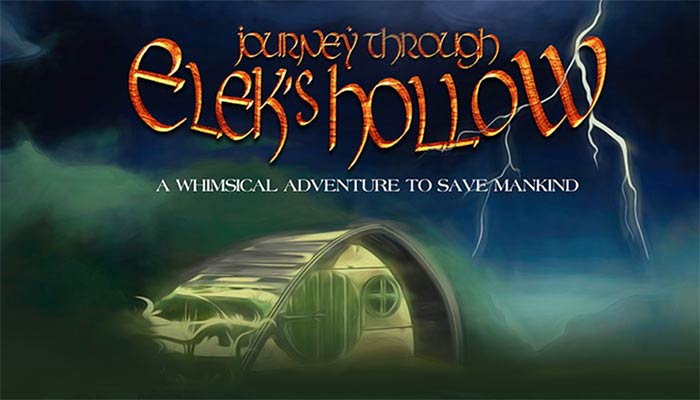 JOURNEY THROUGH ELEK'S HOLLOW
You have been summoned to a strange little house, hidden among trees and caves in a secluded forest.
You embark on a mission within the walls of the mystical dwelling.
Who has invited you here? What secrets does this place hold?
Most importantly, how will what you find here change the fate of all mankind?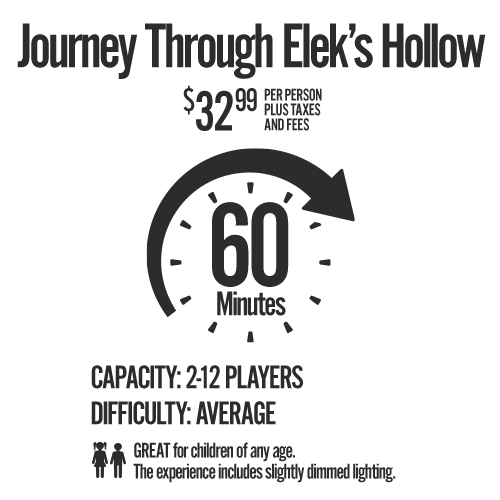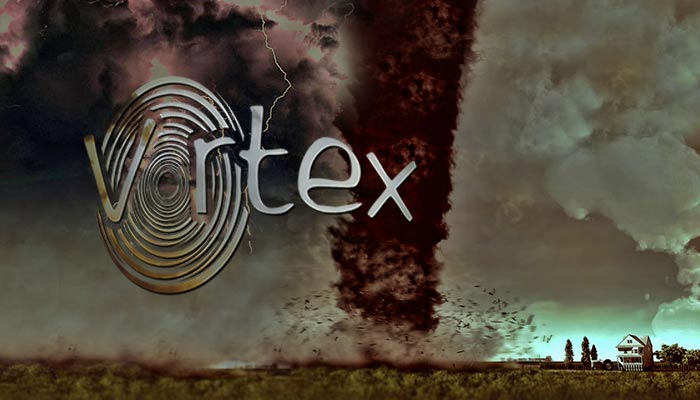 VORTEX
Stranded in the Ozarks as a catastrophic storm approaches, you and your team search desperately for cover. Thankfully you happen upon the deserted home of a paranoid survivalist who has prepared for just such an emergency. Consistent with his suspicious nature, he has safeguarded his shelter. You have only 60 minutes to follow the clues, gain access to the storm cellar and contact emergency services for help. Make haste! You don't have long to reach shelter and brace yourself for the coming Vortex!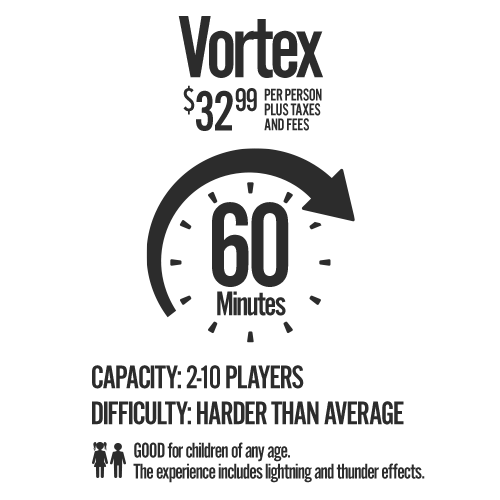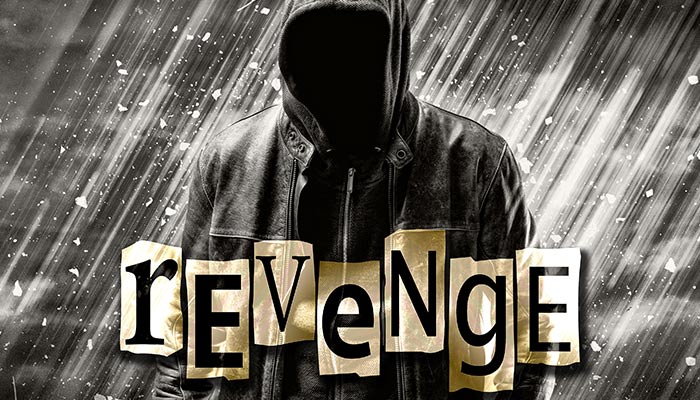 REVENGE
Confusing you with someone who wronged him years ago, a menacing stranger has lured you into his trap.
He plans to execute his revenge in one hour.
Unravel this case of mistaken identity and escape the room before it's too late!
(While Revenge has an edge, there is nothing scary in the game. Fear and claustrophobia have not been an issue. It is a challenging game, however, so the more people who can join you, the better!)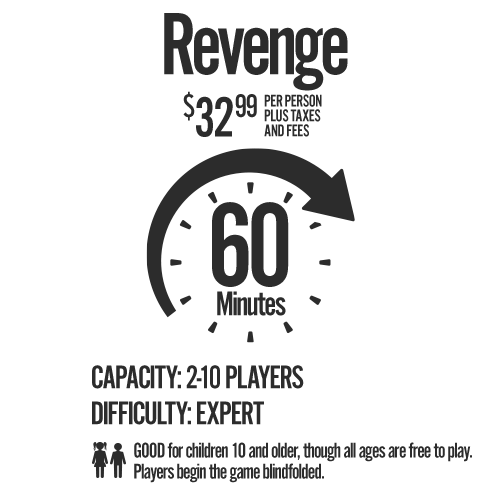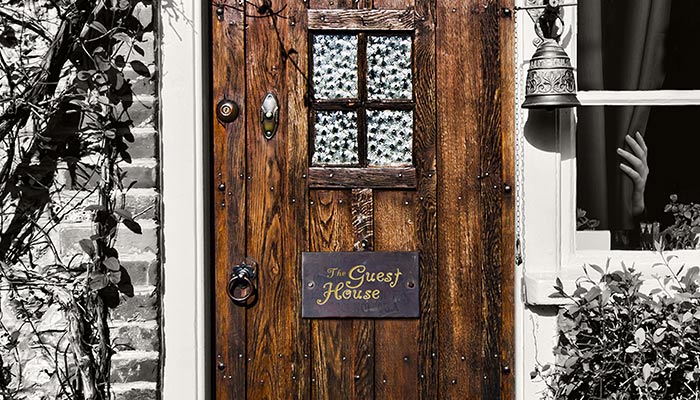 THE GUEST HOUSE
You are staying at the guest house, a modest cottage shrouded in mystery.
You make a sinister discovery: the previous tenant has disappeared without a trace.
You have one hour to uncover her fate or suffer the same. Can you escape the guest house?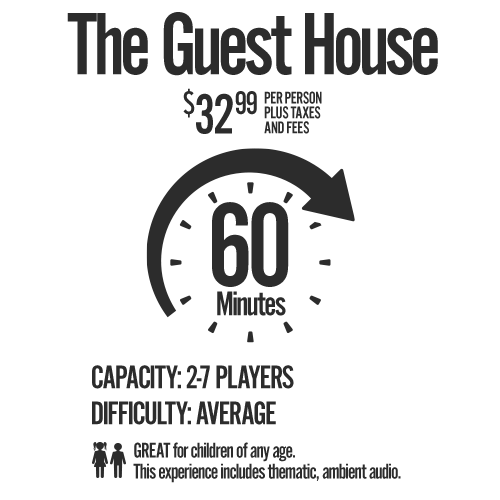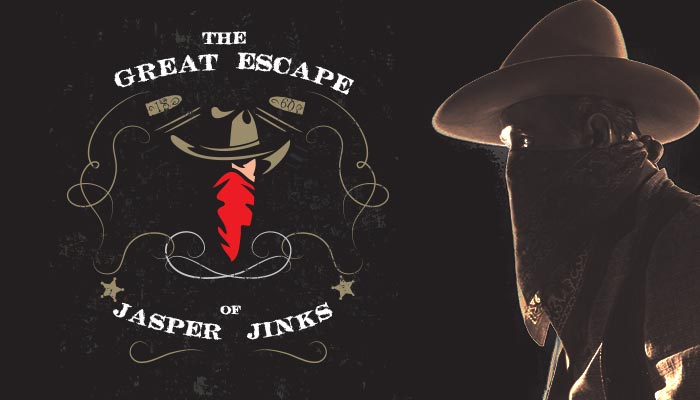 THE GREAT ESCAPE OF JASPER JINKS
The infamous Jasper Jinks has escaped from the Sheriff's custody with plans to execute a dastardly scheme! As deputies, you are charged with the important tasks of exposing his plans and recovering his loot. His last known location is an old barn on the outskirts of town. The sneaky bandit has left behind a trail of clues to lead his partners to the hidden treasure and inform them of his tactics. His accomplices are hot on your heels and will arrive within 60 minutes, guns blazing. Follow the clues to uncover his scheme and find the gold before it's too late!