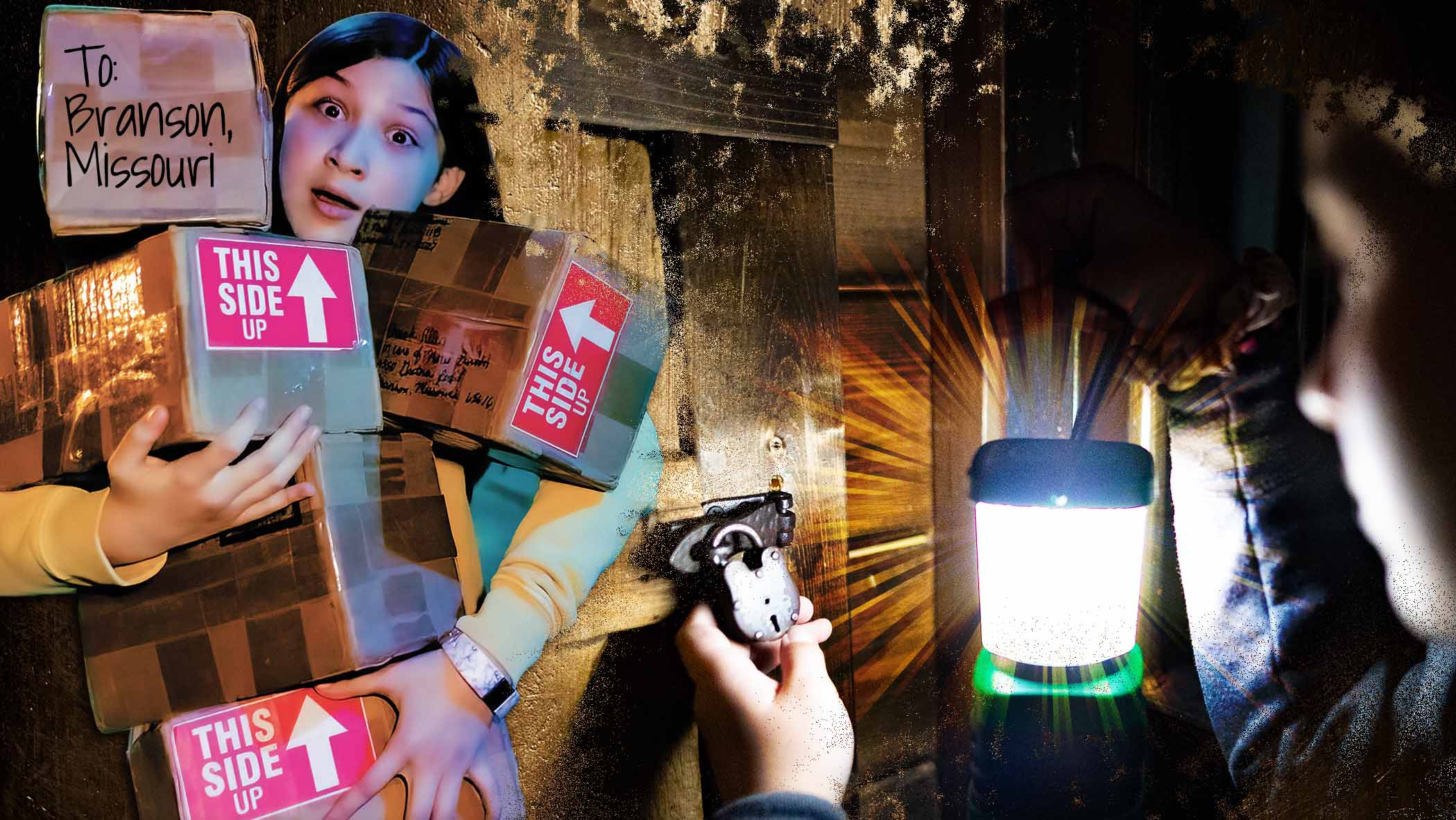 ---
What is an Escape Room?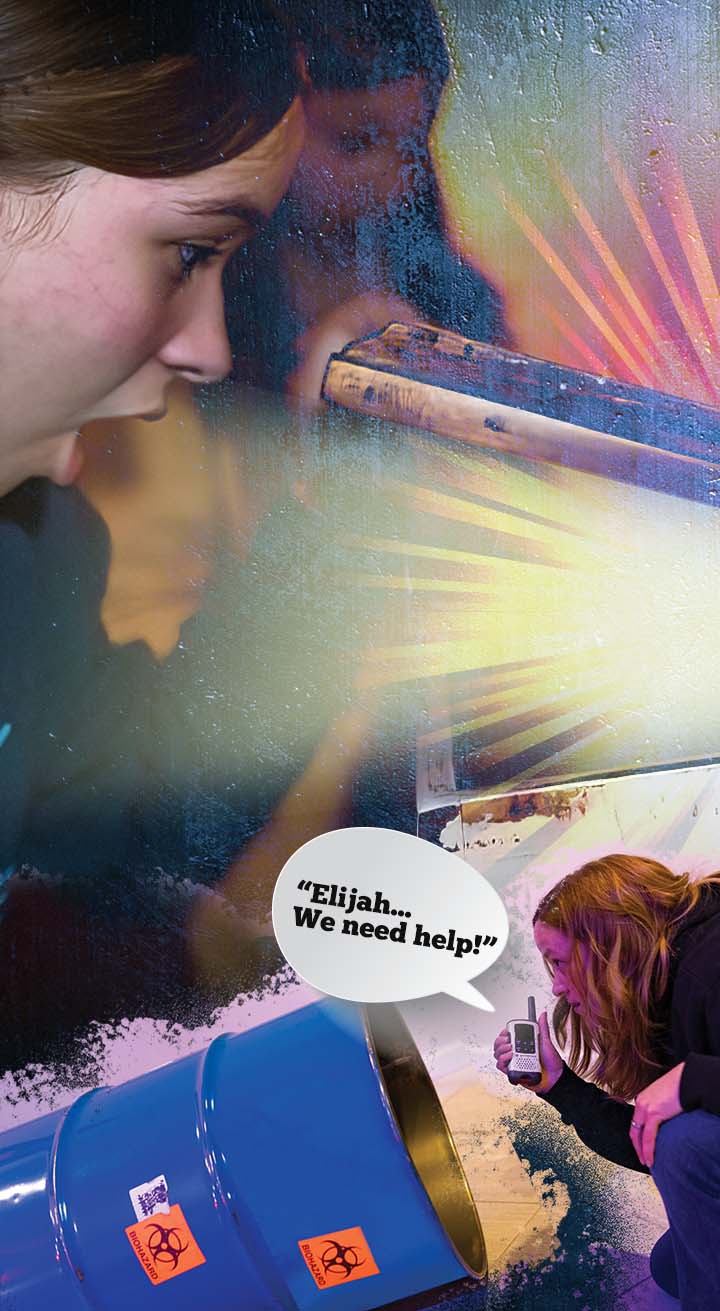 Escape Rooms are exploding all across America and around much of the world, especially in Asia and Europe, and we can't really be surprised. Being immersed as a key character in an exciting story while searching and investigating a themed environment is sure to excite anyone's sense of adventure!
Escape Code is Branson's first escape room and based on our wonderful guest's reviews, we are a town favorite!
Sometimes potential guests wonder if this type of attraction is a good fit for their group. The questions we receive most often are:
Is this something that children or grandparents would enjoy?

Is it scary?
The answer to the first question is a big YES! We have entertained guests as young as a newborn being carried in mom's sling to an 87 year old man celebrating his birthday! 
And, is it scary? No. You can be assured that there are no jump scares and claustrophobia has never been an issue. Our doors are not actually locked and, if necessary, you can open the door and leave at any time.
Now, we do have some thematic music playing and lighting may be dim in some of our rooms to help set the atmosphere. Additionally, our game room Revenge is an abduction scenario and begins with our guests blindfolded. Still, there is not a fear factor involved in this room, but small children may not be a perfect match for this experience. That being said, we have had kids of all ages play Revenge. It's up to you to choose which room is best for your group.
LET THE GAMES BEGIN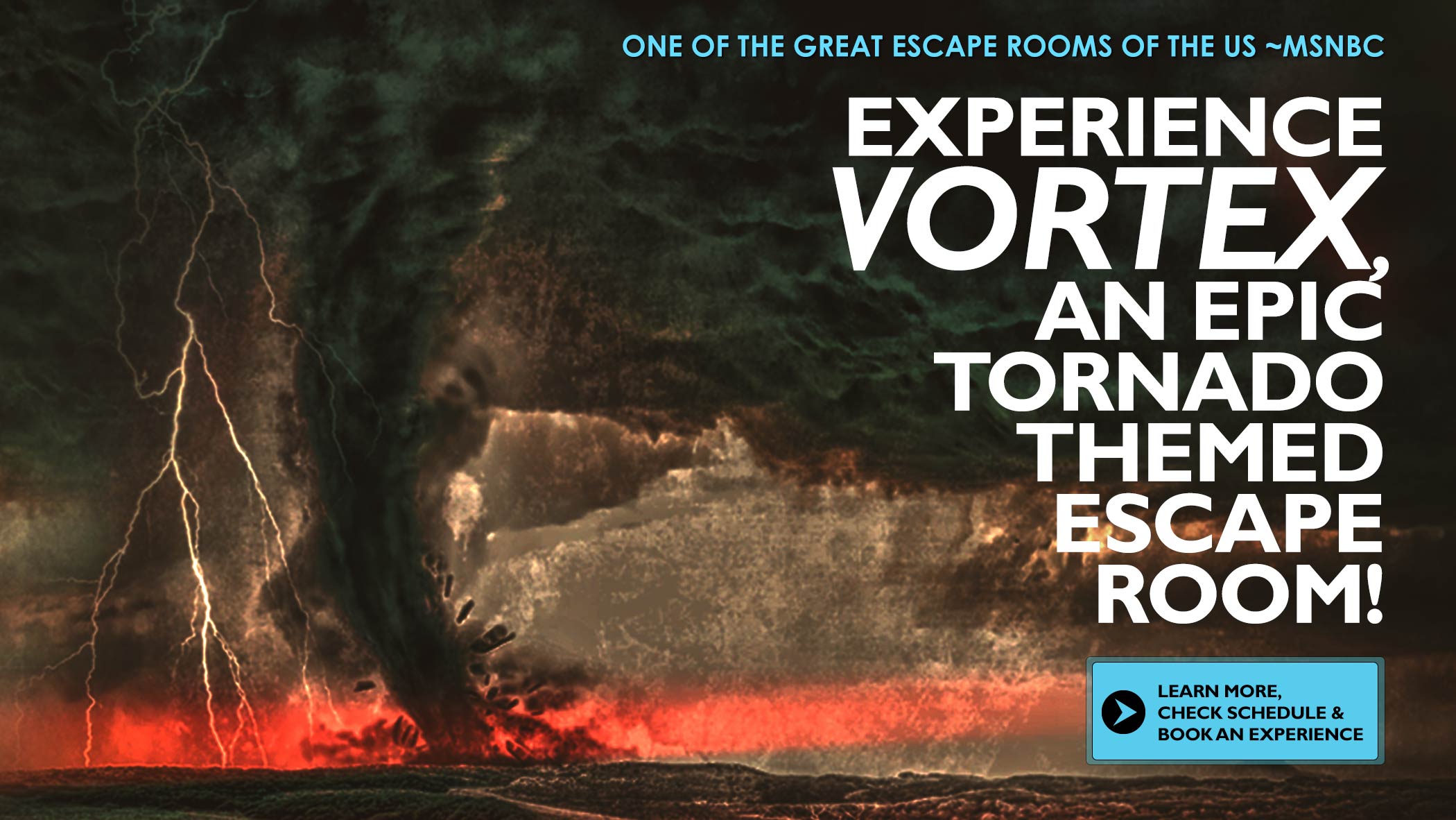 After checking in and watching a short video that will prepare you for your experience, you enter your game room with your team. Once inside, the countdown begins!
Depending on the adventure, you have sixty or ninety minutes to search the room for clues, keys and codes, analyze everything and work as a team toward solving the mystery!
You will have hints available for your team to use at any time, and your personal game guide is watching and listening throughout the experience. They will point you in the right direction when asked via a video screen in the room.
Whether you are left or right brained, actively searching or carefully reviewing what others have discovered or honestly unsure of just what you might bring to the experience, you and everybody on your team will enjoy using their personal set of gifts and talents to help your team escape the room in time!
You can learn about our rooms and the associated stories HERE. If you are ready to book an hour that will result in some extremely happy memories now, go HERE! We can't wait to see you at Escape Code in Branson, Missouri!
OZARKS FIRST

BRANSON, Mo. – A new attraction in Branson is hoping visitors will "think outside the box" when making their vacation plans this season.

In order to exit the room, keys must be found and several clues solved before the clock hits zero.

Escape Code owner John Burton says the game is great for building relationships between friends and co-workers.

"It's something that you're not going to find in the traditional entertainment world that we've all grown up in," Burton says.

"It's a fresh concept," he says. "When people play escape rooms, whether it's here or anywhere, there's just something about it that just draws you in."

---

BRANSON TRILAKES NEWS

"Escape rooms like this are blowing up all over the nation," said owner John Burton. "We here at Escape Code are proud and excited to be the first such attraction in Branson."

According to Burton, the concept is simple, but the execution is anything but.

"The concept is simple," he said. "You are immersed into a story and led into a themed room based on that story. You have one hour to discover clues, codes and keys, solve riddles and puzzles and find the escape code that will grant you a victorious exit from the room, and resolution of the mystery."
---
Find out where to stay in Branson.
 Check on availability and reserve your game room today!