Journey Through Elek's Hollow Opens Saturday!
A Whimsical Adventure to Save Mankind Awaits!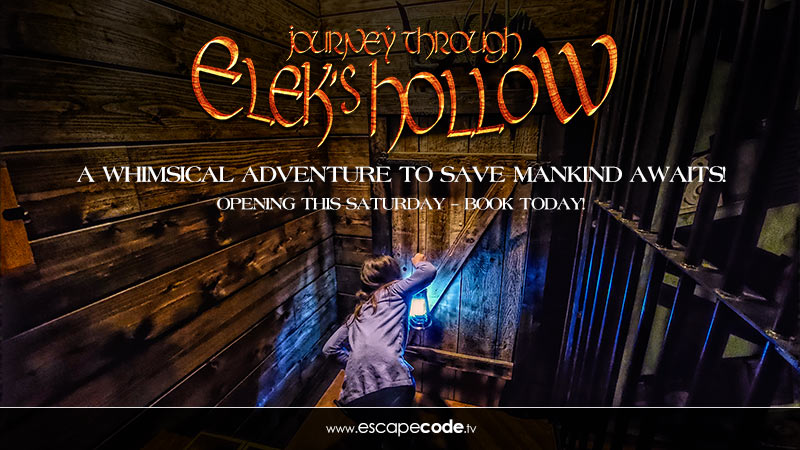 JOURNEY THROUGH ELEK'S HOLLOW
CAPACITY 12 PLAYERS
DIFFICULTY: 7/10
LENGTH: 60 MINUTES
PRICE: $28.99 (PLUS TAX & FEES)

 GREAT for children of any age.
You have been summoned to a strange little house, hidden among trees and caves in a secluded forest. You embark on a mission within the walls of the mystical dwelling. Who has invited you here? What secrets does this place hold? Most importantly, how will what you find here change the fate of all mankind?