Watch videos about Branson, travel and MORE with the owners of Escape Code!
John and Amy, the owners of Escape Code, invite you to watch videos about Branson and more!
Subscribe to the TPF! Travel Adventures YouTube channel and watch John and Amy bring some travel tips about Branson, Missouri and beyond!
You will love watching the playful banter between John and Amy in each new video. Videos are uploaded several times a week, so be sure to subscribe and turn on alerts!
They recently uploaded a video about Escape Code. Watch as they take you inside each room of one of Branson's premier attractions!
WATCH this video and subscribe here: https://youtu.be/Dz5JhHftxrY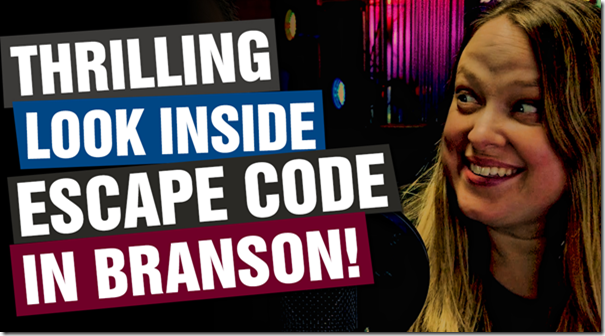 Escape Code has been recognized as a leading escape room in the nation by USA Today, MSNBC and other news sources.
Also, check out Sagas, a one-of-a-kind mystery/escape room mash up with live actors that is like nothing you've ever done.
And then, by all means, watch John and Amy talk about The Axe Game, Branson's first axe throwing experience!
#escaperoom #branson #indoor #travel #family #adventure #vlog #trips #vacation