Ancient Scrolls: A Bible Adventure by Escape Code is coming this Spring!
We are excited to announce ANCIENT SCROLLS: A BIBLE ADVENTURE by Escape Code!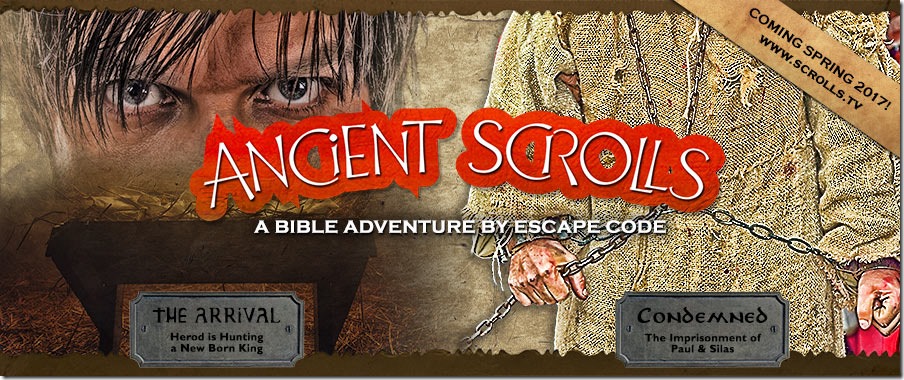 Ancient Scrolls is a NEW Bible Adventure at Escape Code!
We have expanded our current property and are thrilled to devote the new space to telling the story of God!
We are starting with TWO brand new adventures:
The Arrival: Herod is Hunting a New Born King
Condemned: The Imprisonment of Paul and Silas
You can visit our website in progress at www.scrolls.tv.
We still have a lot of work to do but the construction has begun and the stories are in progress!
If you have any questions about our new venture, we'd love to hear from you.
Contact us at www.escapecode.tv/contact.
The new games will be available to book by sometime in February.
We can't wait to share our new adventures with you!
John and Amy Burton
Owners, Escape Code