ExperiMENTAL: A new room at Escape Code is open!
Save $7 per player on ExperiMENTAL opening week only at Escape Code!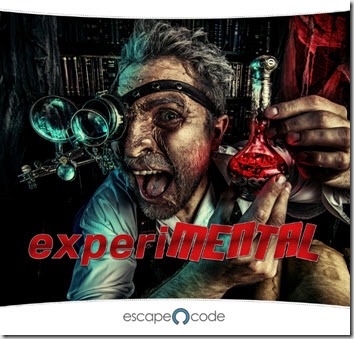 We are THRILLED to announce the opening of ExperiMENTAL!
Use Code WEEKONE and save $7 per player!
You can use this code any time until Friday, May 13th to book your room up to six months in the future.
Don't delay! See you soon at Escape Code in Branson, Missouri!
ExperiMENTAL
2-8 PLAYERS
The life's work of the late Professor Grange lies buried within his lab. One of his findings holds the power to alter the course of mankind. Before his death, the quirky scientist charted the path to his valuable secret. Study his experiments and perform some of your own in order to discover it, but watch out, there are those who will stop at nothing to find it before you do!