KY3 video and article: Escape Room trend hits Branson, putting mystery-solving skills to the test
Escape Room trend hits Branson, putting mystery-solving skills to the test
Kate Allt, [email protected]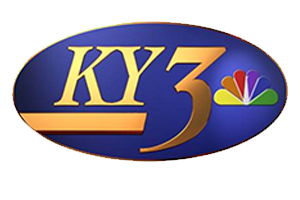 BRANSON, Mo. – When the door closes behind you, you're locked in a room. But it's not a nightmare, it's an escape room.
Escape rooms have been popular overseas for several years and the trend is now hitting the Ozarks. John and Amy Burton opened Escape Code Branson on October 31.
"The idea is you enter into a room that is based on a theme, so there's a back story, and you have sixty minutes to find keys and codes and clues and discover the mystery and escape the room," said John.
If your group gets stuck in the process of solving the mystery, the Burtons are behind the scenes keeping an eye on the game and will send some clues to point you in the right direction.
If you do make it out, you're among an elite group. The Burtons say only about 30% of players solve the mystery and make it out of the room.
"Most people don't actually make it out, of course that's the goal, but really the fun part is just playing the game," John said. "And it's a blast."
The Burtons are hoping it will draw the 18 to 50-year-olds who might be looking for something new and different to do in the music city.
"There are a lot of shows here and a lot of fun things to do, but that demographic hasn't really been targeted, so we thought that would really meet that need," Amy said.
"It really is an adrenaline rush, it's exciting," John added. "It's a thrill and you get to put down the phones and tablets for a while and actually work with friends and family and different people and accomplish a goal. And it is something that you'll remember for a long time."
Right now, Escape Code Branson has two rooms open, one called "Debunked" and a holiday-themed room called "Santa's Last Christmas".
You can choose the room you would like to play and book a time slot in advance on Escape Code Branson's website. The game is $27 a player, but the Burtons are currently offering a $10 discount with the keyword "ozarks". You can also find occasional discounts on Escape Code's Facebook and Twitter pages.
Copyright © 2015, KY3 News
The views expressed are not those of this company or its affiliated companies. Please note by clicking on "Post" you acknowledge that you have read the Terms Of Service and the comment you are posting is in compliance with such terms.