[clear-line]
THE ARRIVAL
TOTAL SCORE: 8.4!
Read a review from international escape room review organization Escape Room Addict on our Ancient Scrolls room, The Arrival.
[clear-line]
Branson, Missouri is a tourist town built to entertain many people, but not many of those people might be initially enthralled by the idea of being locked in a room for an hour of adventure.  This is where Escape Code came up with the idea of building some Bible themed rooms for first time adventurers called "The Ancient Scrolls".  Along with their top-notch escape rooms, the Ancient Scrolls rooms bring you into a world long before Master locks and 4-digit codes.
Escape Code staff warmly welcomed us in for what would be our 6th experience of the last two years.  One might say with other options around, why don't you try something new?  I would respond by saying, if you love steak, why settle for anything less?  For a full description of the facility itself, you can read my review on Condemned. 
As you embark on The Arrival, you are given a cowbell to ask for clues and immediately immersed in the story by a professionally done video and well- developed room. In this experience, players are searching for the place where Jesus was born, and helping him escape attack by King Herod.  Players are guided through the story by sound cues, which are triggered upon completion of tasks.  This is a brilliant way to tell the tale and help players feel like they are part of the story.
The Arrival has all sorts of puzzles that will challenge your team mentally and physically.  This was the first time the beauty and immersion of the room distracted me to a point that I lost what slim observation skills I possess.  Because of this, it took us a while to get started, but a helpful clue or two got us moving in the right direction. 
The Arrival is not a difficult room; it was created as an initial experience for those entering the escape room world.  It can be accomplished well by a team of 4-6 beginners or 2-3 experienced players.  The only problem I see with The Arrival is this: first time players may never again experience a more simply beautiful escape room, regardless of how advanced their addiction becomes in the future.
Overall, I would suggest if you are vacationing in Branson, or even passing by, and you have someone with you who has never tried an escape room, this is a must do!  This was my 74 year-old father's first room, and he went back the next day for another. He's hooked!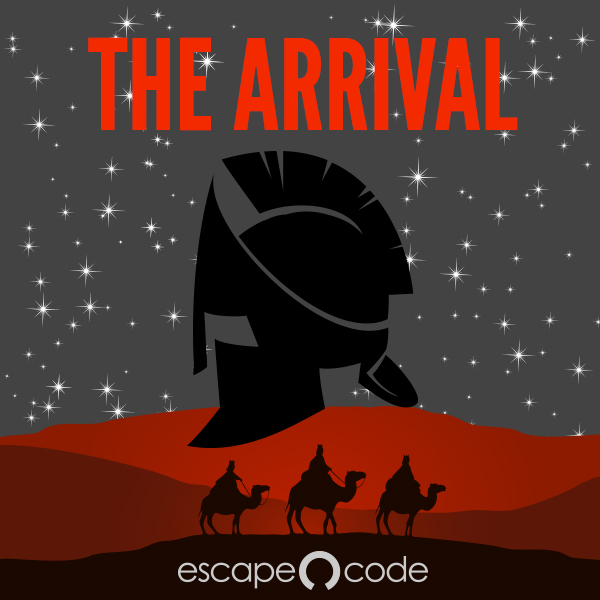 Played:  June 2017
Location:  Branson, MO
Time:  60 min
Number of People: 2-6
Cost:  $27 
[clear-line]
Total Score:  8.4
Pre-Room:  8.5
Immersion:  9.5
Puzzles:  7.5
Room Quality:  8.5
Fun:  8.0
NOTES FROM THE VISIT
Location is perfect, parking is plentiful
Intro explanation is strong  -  video and technology is strong
Staff was very kind, helpful, remembered us from previous year
Very professional lobby/intro room - maybe too professional 
Comfortable chairs, great locked boxes to keep phones, etc
Audio of conversation was quite convincing
"doing chores" was fun
notes on the wall were clever
Good amount of puzzles within a small space
Picturesque room
Liked the manger at the end