15% off—Escape Code's Christmas Gift To You!
Here's our Christmas gift to YOU from Escape Code!
Save 15% from now until January 6th, 2020 on ANY game at one of America's premier escape experiences!
"There is a reason they are one of the top 5 in the country! My husband and I have now done all of the rooms Escape Code has to offer and we can't wait for more." ~Rachel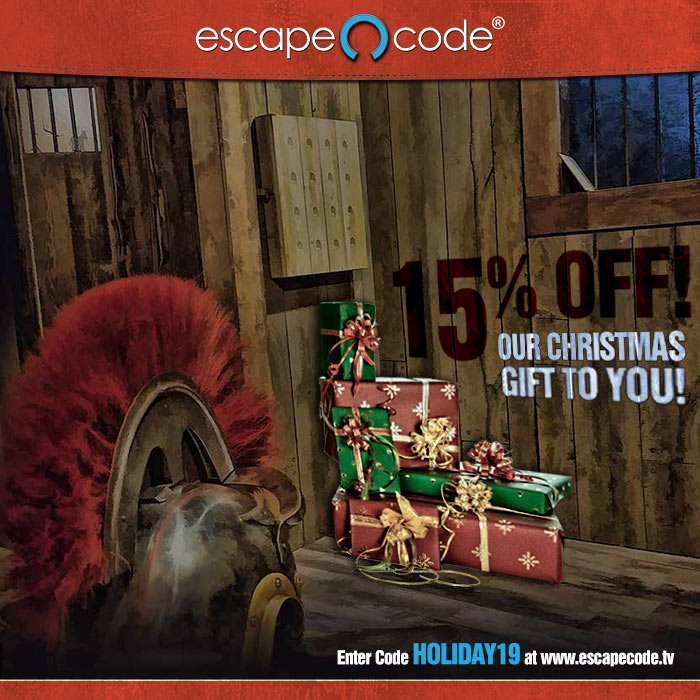 Enter code HOLIDAY19 when checking out at www.escapecode.tv and SAVE 15% on your entire booking!