New Branson Attraction: Watch a Video Update on SAGAS Mystery Events
A thrilling NEW attraction is coming to Branson this summer!
Watch a video tour of in the midst of construction of our new 3200 square foot home for SAGAS MYSTERY EVENTS!
WATCH HERE: https://youtu.be/IAOWGrovpPg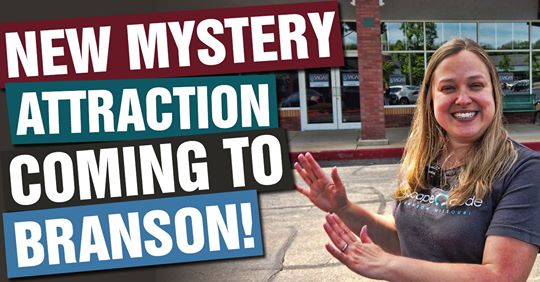 Sagas is a unique compilation of mystery theater and escape room entertainment. Whether you are looking for a fun team-building activity or you just want a little after-dinner entertainment, Sagas will prove to be an event to remember. The affair begins with hot drinks and wrapped sweets as you prepare for a time of mystery solving. Then grab a flashlight, hunt for clues, discover secrets and solve puzzles as you rush to solve the mystery! Interact with actors as you move from room to room, but trust no one. There is a killer among you!
Our first saga, The Windsor Heir, commences as you and your team are called in to investigate the murder of Charles Windsor, the wealthy beneficiary of the family fortune. Charles Windsor had countless enemies, but who would want him dead? With no wife or children, who served to benefit from his demise? It's up to you to determine the motive, discover the murder weapon and hopefully catch a killer!
Sagas is the perfect event for groups, birthday parties for adults and older children (aged 8 and over), school and church groups, corporate groups and anybody looking for a one-of-a-kind adventure.
Specifically designed for groups of 2 to 40 players, you will interact with live actors, enjoy coffee, tea and treats and spend approximately two hours solving the mystery.
Also, Amy takes you on a tour of The Axe Game and Escape Code, which, along with Sagas, make up three exciting attractions for the entire family that can't be missed!