10 Must-See Attractions in Branson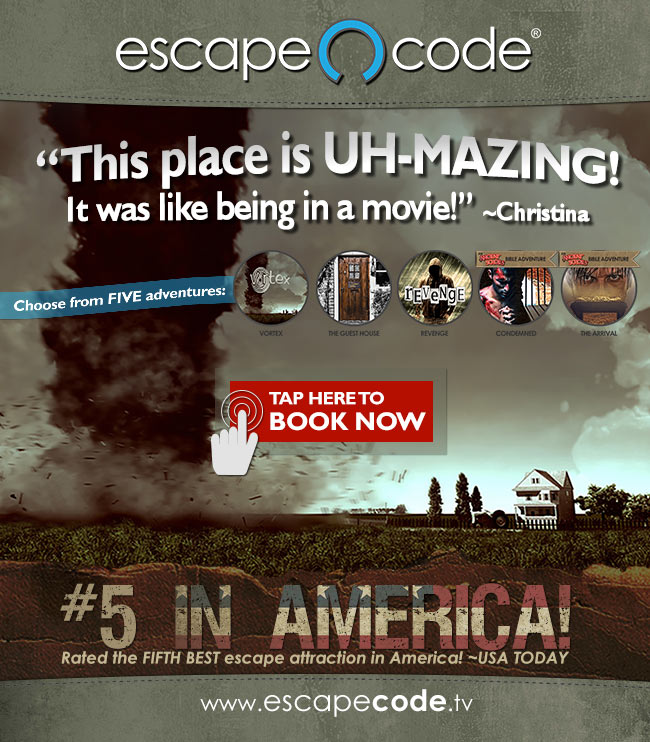 Escape Code was chosen by TripAdvisor as one of the 10 MUST-SEE ATTRACTIONS in Branson! 
We work hard at providing exceptional and thrilling entertainment, so the acknowledgment by TripAdvisor really does mean a lot!
What it means for you is an exciting, fun-filled adventure for everyone in your group!
We are also very happy to be listed among some of our favorite attractions in Branson. The top 10 attractions on TripAdvisor's list are some of the best of the very best and we encourage you to consider visiting each of them!